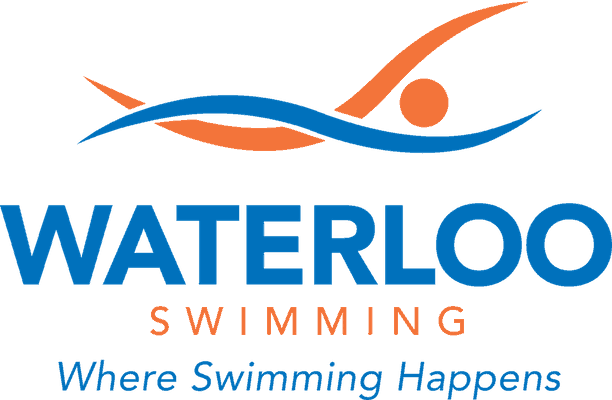 Here are some quick links to find your program and learn more:
Why Waterloo Swim Lessons?
We have many choices to fit your schedule and class size comfort level.
Your swimmer will enjoy small group class sizes and private lessons.
Our Teaching Pool configuration is 10 ft by 20 ft space for each class – allowing spacing for each swimmer.
Our Olympic Pool configuration is in a 25 yard lane space at our NW location.
Our Training Pool configuration is in a 50 ft lane space at our Central location.
Come see why Waterloo has many 5 star reviews…we focus on progress and results!
Group Lessons with only up to 4 swimmers per class:
Weekly Group Classes: classes are every week on the day / time of the week you choose
If you do not see a class that fits your schedule…email us at info@waterlooswimming.com.
Private Lessons taught one on one:
Single and Semi-Private lessons: by appointment and subject to availability.
Single and Semi-Private lessons: by appointment and subject to availability. You can find our current available classes HERE.
If you do not see a class that fits your schedule…email us at info@waterlooswimming.com.
Swimming Lesson Evaluations and Fitness Evaluations
Every swimmer (except private lessons and adult swimmers) needs to be evaluated before their registration is complete unless otherwise approved by Coach Andy or another Waterloo instructor. This includes all swimmers that have not taken Waterloo programming for 90 days or more. This evaluation allows us to make sure each swimmer is in the best class or group and is very important to their success.
Please bring a swim suit and towel. Goggles and swim cap are optional.
Please bring your Family Schedule to discuss class days & times.
We offer free Swim Lesson and Swim Fitness evaluations on Saturdays between 12:30pm and 1:30pm at both locations, no appointment needed. Feel free to stop by anytime during that time period and we will get your swimmer evaluated. Email info@waterlooswimming.com for any questions.
USA Swimming Team Tryouts
Every swimmer who wants to swim with our USA Swimming Team must tryout. Please bring a swim suit and towel. Goggles and swim cap are optional.
Your swimmer will be asked to swim a number of tryout sets to best determine their placement.
We offer free swim team evaluations on Saturdays at the 620 location only, no appointment needed. Please be at the pool at 12:30pm and ready to swim by 12:45pm. We stop accepting swim team evaluations at 12:45 so please be on time. Email info@waterlooswimming.com for any questions.
FREE Infant Class
FREE 20 minute class that introduces baby and parent to the foundations of water safety and movement.
Our Austin Indoor Swimming Pools
Our 29,000 and 7,300 square foot indoor swim centers offer you the following amenities: plenty of parking, large men and women's restrooms (NW Only), showers, family changing and bathrooms, a viewing area for looking out on the pools at both locations. Both pools are sanitized with liquid bleach as well as UV systems for some of the cleanest pool water around!
Now we have two locations:
Northwest (183 & 620)
We have two pools:
Teaching pool – home to our Learn to Swim programming in addition to Waterloo Babies, Waterloo Toddlers and adult swim lessons. It is 3′ 8″ deep with a temperature of 88 degrees.
Olympic size pool at 80 degrees is for our USA Swimming competitive club, the Stroke School, Fitness programs and Masters swimming. It's warm in both the summer and winter.
Central (Anderson Lane & Mopac)
We ALSO have two pools:
2 pools both warm at 88 degrees
Learn to Swim: Infants through adult swim lessons
Swim Fitness for all ages
Stroke School, Summer League Prep
Masters Swimming
Waterloo Swimming Registration
We are now accepting registrations for all of our swim lessons, swim fitness classes, adult swim and swim team groups. If you have any questions about registration, classes or evaluations please email us at info@waterlooswimming.com.
If you have already registered for a swim class you can log into your Waterloo Swimming Account. From your Waterloo Swimming account you can update your family and swimmer information. You can also check account balances, register for additional classes and see previous correspondence from Waterloo Swimming. Please email us at
info@waterlooswimming.com
if you have any questions regarding your account.
Just a note to say THANK YOU for your meticulous communication and safety strategies that have been put in place. I seriously have never worried about the steps Waterloo is doing to ensure a healthy environment. We appreciate everyone's efforts!
-Christine A.
Greetings! We are excited Waterloo reopened and going good! Thanks to the entire team for your dedicated support!!
-Sundar S.
My daughter and I think Waterloo is doing an amazing job keeping everyone safe and making things work!! 😃
-Kaema R.
Thank you for doing a great job with maintaining the social distancing measures. We really appreciate it and would like to compliment the Waterloo staff and coaches for that.
-Manisha G.
Thank you so much for keeping everyone informed, and for doing such a great job of managing things during these very challenging circumstances.
-Estrella D.
Huge hat tip to Waterloo for all the social distancing and vector management! Waterloo is a LEADER in taking care of people.
-Linnea L.
Thanks for your transparency. You guys are doing such a great job keeping things going during these incredibly challenging times.
-Allison K.
~ Water Safety & Respect is our primary goal.
~ Coaching & Teaching students to swim occurs in a fun-learning environment. We teach the "FUNdamentals"!
~ Swimming skills to last a lifetime are learned through repetition and progression through the building blocks of swimming combined with positive reinforcement.
~ When you combine attendance, commitment and effort…your goals can be exceeded.
Shop for Waterloo Apparel, Suits and More
Second location NOW OPEN
Waterloo Swimming is excited to announce our second location in Central Austin is NOW OPEN! Waterloo is leasing space at 3200 W Anderson Lane near the Mopac exchange. Waterloo will have two heated pools for teaching swim lessons and swim fitness.
Read More
Classes registering NOW!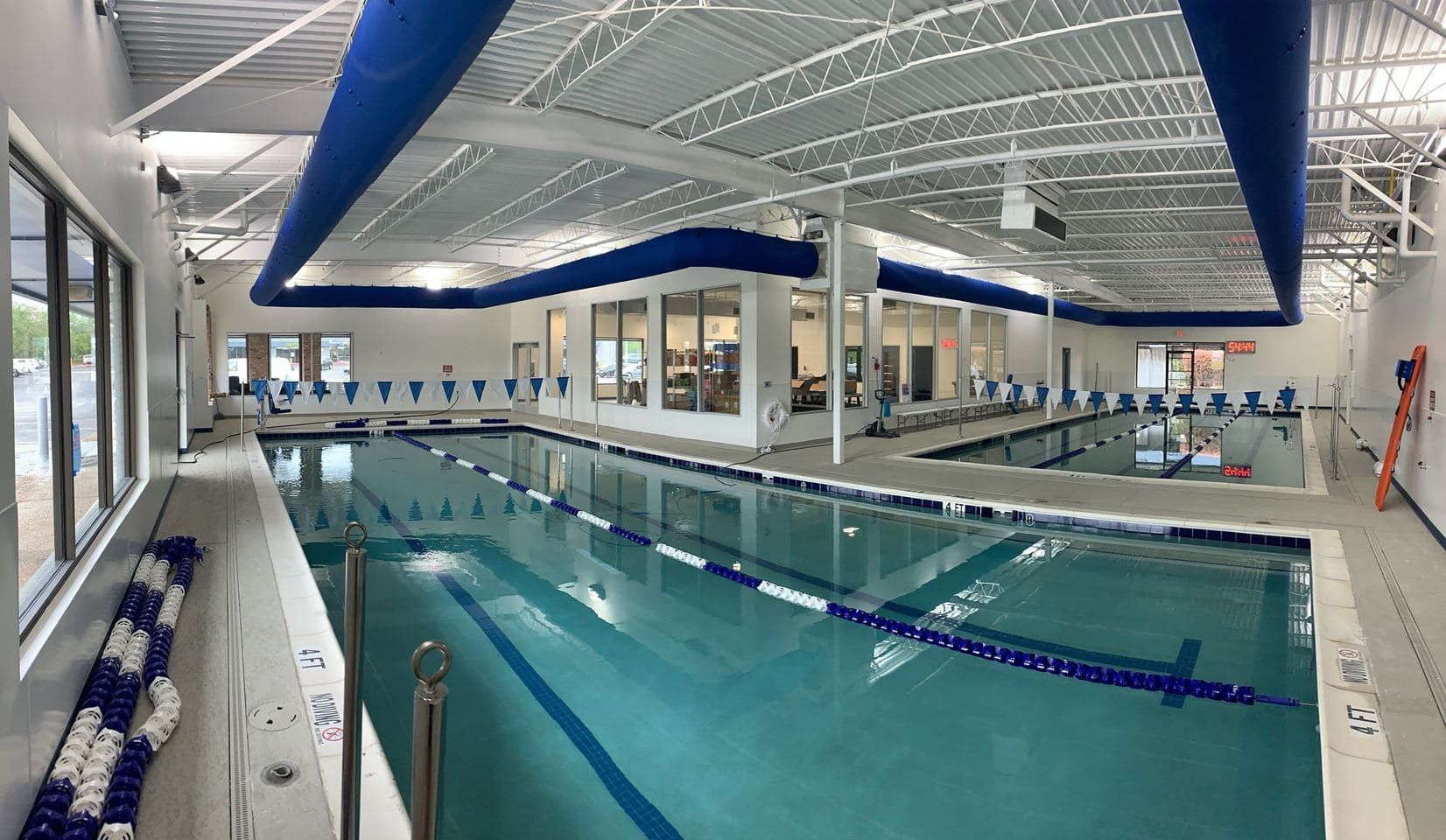 Map to Our Indoor Swimming Pools
Our main location is conveniently located near the HWY 620 and 183 interchange and easy drive down SH45 near Lakeline Mall.
NOW OPEN, our second location is on Anderon Lane near the Mopac Exchange.
Title
Category
Address
Description
Link
Waterloo Swimming - North
12332 Ranch Rd 620 N BLDG C
Austin, TX 78750
(512) 401-3404
Waterloo Swimming - Central
3200 W Anderson Ln
Austin, TX 78757
(512) 366-5622