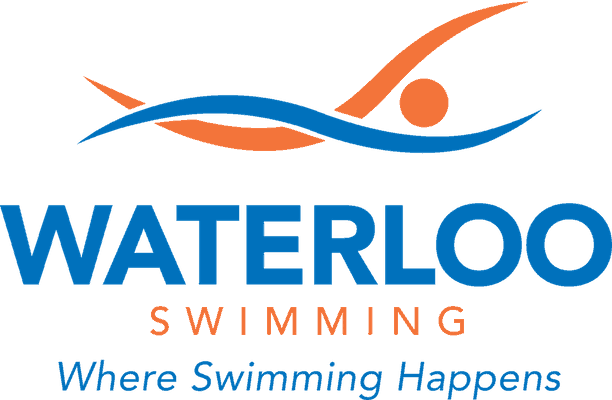 Our New Indoor Swim Facility
Our new 29,000 square foot indoor swim center offers you the following amenities: plenty of parking, large men and women's restroom rooms with showers, family changing and bathrooms, a viewing area for looking out on the two pools, and a conference room for holding meetings.
We have two pools:
The teaching pool – home to our Learn to Swim programming in addition to Waterloo Babies, Aqua-cise classes and physical therapy. It is 3′ 8″ deep with a temperature of 88 degrees.
The larger Olympic size pool at 80 degrees is for our USA Swimming competitive club, the Stroke School, Fitness programs and Masters swimming.
Both pools are sanitized with liquid bleach as well as UV systems on both pools for some of the cleanest pool water around.
Waterloo Swimming Registration IS NOW OPEN!
If you have already registered for a swim class you can log into your Waterloo Swimming Account. From your Waterloo Swimming account you can update your family and swimmer information. You can also check account balances, register for additional classes and see previous correspondence from Waterloo Swimming. Please email us at info@waterlooswimming.com if you have any questions regarding your account.
LOG IN TO YOUR WATERLOO SWIMMING ACCOUNT
Swimming Lesson Evaluations and Swim Team Tryouts
Every swimmer needs to be evaluated before their registration is complete unless otherwise stated by Coach Mike or another Waterloo instructor. This evaluation allows us to make sure each swimmer is in the best class or group and is very important to their success.
WHEN: Saturdays 12:30p-1:30p
WHERE: Waterloo Swim Center – 12332 Ranch Road 620 N
NO Appointment Necessary
If you have any questions about the evaluations or tryouts please email us at info@waterlooswimming.com
"I wanted to thank Waterloo Swim School for a fantastic experience. Both my kids (5 1/2 and 2 1/2) have become much more confident and competent swimmers and they had a great time!"
Karen T
Our Swimming Philosophy
~ Water Safety & Respect is our primary goal.
~ Coaching & Teaching students to swim occurs in a fun-learning environment.
~ Swimming skills to last a lifetime are learned through repetition and progression through the building blocks of swimming combined with positive reinforcement.
~ When you combine attendance, commitment and effort…your goals can be exceeded.
Map to Our New Indoor Facility
We are located behind the Lock Tite Storage and Bush's Chicken
Waterloo Swimming
12332 Ranch Road 620 N
Austin, Texas 78750
Phone: (512) 401-3404